Formerly known as Raw Urban Mobile Podcast; Tokyo Speaks is a podcast that highlights Tokyo's international community. Cliff chats with featured guests about their careers, passions, and various topics related to life in Japan. Some episodes also include a guest co-host.
Episodes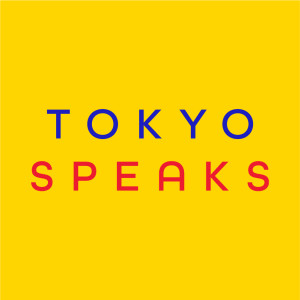 Tuesday Sep 22, 2020
Tuesday Sep 22, 2020
Episode 87: In 2016, Arthell Isom and his twin brother, Darnell Isom, founded D'ART Shtajio Inc. - the first foreign-owned anime studio in Japan. Arthell and his studio has worked on projects for Netflix, Grammy Award-winning music artist, The Weeknd, and was recently featured in Pharrell and Jay-Z's "Entrepreneur" music video. In this episode we discuss the following topics:
Arthell's love for illustration and background painting for anime

Studying at the Academy of Arts University in San Francisco

Black culture & anime

Working on projects for The Weeknd

Being featured in Pharrell and Jay-Z's music video

Working for Ghost in the Shell Art Director, Hiromasa Ogura

Founding in his own anime studio in Japan
This episode is sponsored by Code Chrysalis - change your life and learn how to code!
[Follow D'ART Shtajio]
[Guest host: Danté Carver] 
[Guest host: Mega Robinson]
[Social Links & RSS]
RSS Feed: https://www.tokyospeaks.com/feed.xml
Instagram: @tokyospeaks_
Twitter: @tokyospeaks_
[Support via Ko-fi]