Formerly known as Raw Urban Mobile Podcast; Tokyo Speaks is a podcast that highlights Tokyo's international community. Cliff chats with featured guests about their careers, passions, and various topics related to life in Japan. Some episodes also include a guest co-host.
Episodes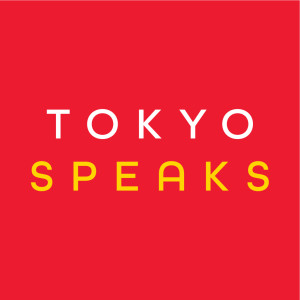 Saturday Apr 18, 2020
Saturday Apr 18, 2020
Episode 82: Returning guests, Robin Lewis, Kayoko Hirano, and Yan Fan, join Tokyo Speaks remotely to talk about how they're adjusting to this new reality caused by the Coronavirus (COVID-19). Although we all are dealing with a global pandemic that has impacted every aspect of our lives, Robin, Kayako, and Yan share some ways that we can still be productive, healthy, and helpful to others in their time of need.  
Read these helpful blog posts by Robin, Kayoko, and Yan on Medium:
10 Ways to Support Coronavirus Relief in Japan
by Robin Lewis (Co-Founder of Social Innovation Japan & mymizu)
5 Ways to Support Your Immune System During the Pandemic
by Kayoko Hirano (Certified Obesity Prevention Health Coach)
Job Hunting in a Global Pandemic and Recession
by Yan Fan (Co-Founder and CTO of Code Chrysalis)
[Special Shout Outs]
Thanks to Guidable for featuring Tokyo Speaks! Check out Guidable Jobs and Guidable Media. 
Episode 82 background music by Rhyming Gaijin 
[Social Links & RSS]
RSS Feed: https://www.tokyospeaks.com/feed.xml
Instagram: @tokyospeaks_
Twitter: @tokyospeaks_
[Support via Ko-fi]