Formerly known as Raw Urban Mobile Podcast; Tokyo Speaks is a podcast that highlights Tokyo's international community. Cliff chats with featured guests about their careers, passions, and various topics related to life in Japan. Some episodes also include a guest co-host.
Episodes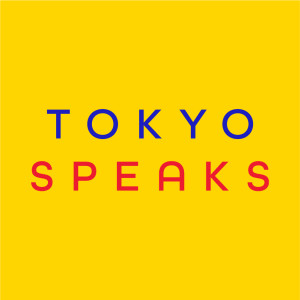 Tuesday Jun 16, 2020
Tuesday Jun 16, 2020
Episode 83: Steffie Harner is a Software Engineer at Code Chrysalis; Co-Founder of Startup Lady Japan; and Cyberpunk content creator/influencer. Steffie came to Japan simply to fulfill her childhood dreams, but a series of events led her to co-founding a nonprofit organization for female entrepreneurs and a new career in software engineering. In this episode, we chat with Steffie about the following:
Co-founding Startup Lady Japan

Becoming a software engineer

Her life and career in Silicon Valley

Her love for Cyberpunk and digital content creation
[Follow Steffie Harner]
[Guest host: Yan Fan]
 @yanarchy (Twitter)  @yanarchy (Instagram)
[Code Chrysalis]
Want to learn how to code? Sign up for Code Chrysalis' Foundations course by August 31 and mention "Tokyo Speaks" for a 15% discount!
[Social Links & RSS]
RSS Feed: https://www.tokyospeaks.com/feed.xml
Instagram: @tokyospeaks_
Twitter: @tokyospeaks_
[Support via Ko-fi]