Formerly known as Raw Urban Mobile Podcast; Tokyo Speaks is a podcast that highlights Tokyo's international community. Cliff chats with featured guests about their careers, passions, and various topics related to life in Japan. Some episodes also include a guest co-host.
Episodes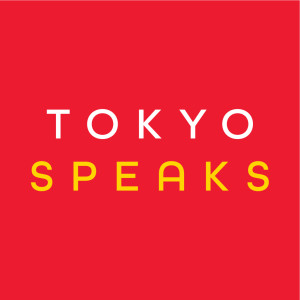 Thursday Nov 05, 2020
Thursday Nov 05, 2020
Episode 90: Quynh Trang Ho Thi (Campus Director) and Emoh Justina (Trainers and Judges Coordinator) serve on the Hult Prize Organization Committee at Waseda University. The Hult Prize is an annual and global student competition with a focus on social entreprenuership and social impact. This year's theme is "Food For Good."
In this episode, Trang and Justina talk about their upcoming event for the 2021 Hult Prize Challenge. Trang and Justina also tell us why they decided to study in Japan and what sparked their interest in sustainable development and tackling social issues.
This episode is sponsored by Code Chrysalis - change your life and learn how to code!
Quynh Trang Ho Thi @bq.trang
Emoh Justina @emoh_justina
Hult Prize at Waseda University
[Follow Tokyo Speaks]
Instagram: @tokyospeaks_
Twitter: @tokyospeaks_
[Support via Ko-fi]