Formerly known as Raw Urban Mobile Podcast; Tokyo Speaks is a podcast that highlights Tokyo's international community. Cliff chats with featured guests about their careers, passions, and various topics related to life in Japan. Some episodes also include a guest co-host.
Episodes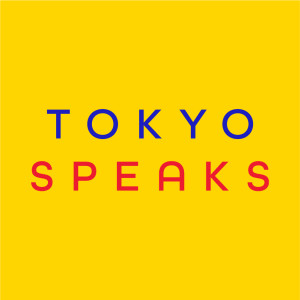 Tuesday Apr 07, 2020
Tuesday Apr 07, 2020
Episode 81: Amber Chook is Co-founder of Zebra Global and Founder of TEDxRoppongi (an independently-organized TEDx event in Tokyo). Amber moved to Mie, Japan from Harbin, China at the age of 15, and she was placed in a high school that had low expectations for its graduates.
Instead of following the standard path for women in the area, getting married and becoming a housewife, Amber pushed aside her high school responsibilities and religiously studied English on her own; then eventually pursued her college education at Hosei University in Tokyo. 
In this episode, we discuss topics such as:
Growing up in China and Japan

Her interest and career in Blockchain technology

Women empowerment in the tech/fin-tech sector

Her passion for social impact
[Follow Amber Chook]
[Amber Chook's Book Recommendations]
The 7 Habits of Highly Effective People 
[Co-host]
Jasmine Griner a.k.a Enlightize - @enlightize
[Social Links & RSS]
RSS Feed: https://www.tokyospeaks.com/feed.xml
Instagram: @tokyospeaks_
Twitter: @tokyospeaks_
[Support via Ko-fi]