Formerly known as Raw Urban Mobile Podcast; Tokyo Speaks is a podcast that highlights Tokyo's international community. Cliff chats with featured guests about their careers, passions, and various topics related to life in Japan. Some episodes also include a guest co-host.
Episodes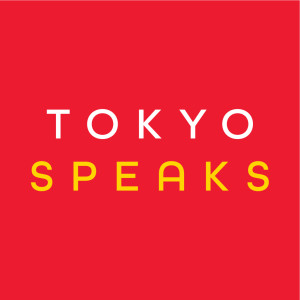 Tuesday Mar 24, 2020
Tuesday Mar 24, 2020
Episode 80: The featured guests are Machine Learning Tokyo (MLT) members Suzana Ilić (co-founder), Dimitris Katsios, and Asir Saeed. MLT is a Tokyo-based nonprofit organization dedicated to democratizing Machine Learning (ML). They are a team of engineers and researchers--now with a community of 5,000 people--and the winner of the Rakuten Technology & Innovation Silver Award 2019. 
In this episode, we discuss the following topics: 
What is Machine Learning  

What kind of knowledge base is needed to excel in Machine Learning

How to participate in MLT study sessions and events

Diversity, inclusion and ethics in Machine Learning

Future career opportunities 
[Guests' Social Links]
Machine Learning Tokyo - MLT Website | Facebook | Meetup.com | Twitter
[Social Links & RSS]
RSS Feed: https://www.tokyospeaks.com/feed.xml
Instagram: @tokyospeaks_
Twitter: @tokyospeaks_
[News]
Tokyo Speaks was recently featured on the Guidable Japan website! Also check out Guidable Jobs for jobs in Japan.
[Support via Ko-fi]