Formerly known as Raw Urban Mobile Podcast; Tokyo Speaks is a podcast that highlights Tokyo's international community. Cliff chats with featured guests about their careers, passions, and various topics related to life in Japan. Some episodes also include a guest co-host.
Episodes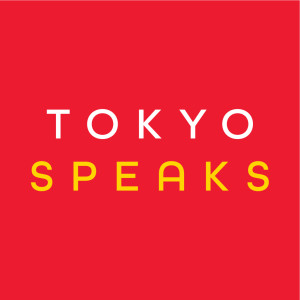 Wednesday Oct 07, 2020
Wednesday Oct 07, 2020
Episode 88: Angela Ortiz is the founder of the volunteer-led nonprofit, Place to Grow, and Corporate Social Responsibility (CSR) Senior Manager at Adidas Japan. In this episode, we discuss the following topics with Angela:
Growing up in Japan's countryside as a Colombian-American with her parents and 10 siblings

Becoming a mother at 19 years old

Finding impetus in the aftermath of the Great East

Japan Earthquake and Tsunami of March 11, 2011.

Pursuing a career in social impact

Creating her nonprofit Place to Grow

Writing her first book on social impact
This episode is sponsored by Code Chrysalis - change your life and learn how to code!
[Place to Grow]
Place to Grow: 8 principles that will make you an effective leader in social impact
by Angela Ortiz
[Guest host: Oulimata Gueye] 
[Social Links & RSS]
RSS Feed: https://www.tokyospeaks.com/feed.xml
Instagram: @tokyospeaks_
Twitter: @tokyospeaks_
[Support via Ko-fi]