Formerly known as Raw Urban Mobile Podcast; Tokyo Speaks is a podcast that highlights Tokyo's international community. Cliff chats with featured guests about their careers, passions, and various topics related to life in Japan. Some episodes also include a guest co-host.
Episodes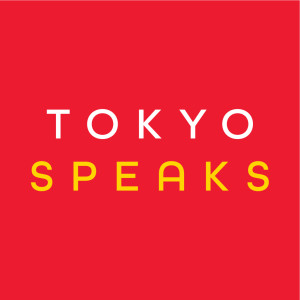 Saturday Mar 07, 2020
Saturday Mar 07, 2020
Episode 78: This is more of an announcement than the usual guest-featured chat about life in Japan. Raw Urban Mobile Podcast has been rebranded to the name Tokyo Speaks. In this short episode, Cliff explains how this podcast got started and why the name changed. This podcast will resume its regular episode schedule--every other Tuesday--on Tuesday, March 10th. Episode length: 7 minutes.
[Special thanks]
Graphic Designer Jenn Piatkowski. Jennifer is the designer of the Tokyo Speaks logo.
[Music Credit]
Background music for this episode by Rapper/Producer, Rhyming Gaijin.
[Social Links & RSS]
RSS Feed: https://www.tokyospeaks.com/feed.xml
Instagram: @tokyospeaks_
Twitter: @tokyospeaks_
[Support via Ko-fi]