Formerly known as Raw Urban Mobile Podcast; Tokyo Speaks is a podcast that highlights Tokyo's international community. Cliff chats with featured guests about their careers, passions, and various topics related to life in Japan. Some episodes also include a guest co-host.
Episodes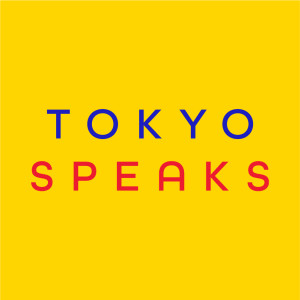 Tuesday Jan 21, 2020
Tuesday Jan 21, 2020
Episode 75: Kayoko Hirano is a certified obesity prevention health coach and founder of YakuZen Therapy. After returning to Japan from New York, where she held a corporate job for 6 years, Kayoko experienced weight fluctuation for years; that led her to develop her own weight loss protocol. She then deepened her knowledge at the Japan Obesity Prevention Society Institute.
In this episode, we chat with Kayoko about the concept of yakuzen (food therapy), misconceptions about Japanese food, and her childhood interest in the English language, which inspired her to experience life outside of Japan. [Episode length: 56 minutes]
 **Farewell Shockolate Buddha**
This is the last episode recorded with Raw Urban Mobile Podcast original co-host Shockolate Buddha. The podcast will also have a location change after two years of recording inside the mobile man cave. Stay locked in for more informative and entertaining conversations with locals in Japan, including occasional guest co-hosts. 
[Raw Urban Mobile Podcast rebranded to Tokyo Speaks Podcast on Mar 7, 2020]
[Featured guest]
Kayoko Hirano - LinkedIn | Facebook | Instagram
[Social Links & RSS]
RSS Feed: https://www.tokyospeaks.com/feed.xml
Instagram: @tokyospeaks_
Twitter: @tokyospeaks_
[Support via Ko-fi]